Kitchens supplied & fitted.
Fitting of all brands.
Full or part refurbishments.
All worktops fitted.
Cabinet doors supplied and fitted.
Laminate flooring.
General joinery.
T. 01625 472497
M. 07507 694 056
Your Local Kitchen Installation Specialist
AMH Joinery are a well established father and son business. We have been installing and refurbishing kitchens for over 25 years. We can carry out the kitchen installation from start to finish. All our work is completed to a very high standard.Our services cover a twenty mile radius of Macclesfield. Our services extend to Wilmslow, Handforth, Cheadle, Leek, Congleton,Chelford,Mobberley,Knutsford,Wilmslow, Handforth, Alderley, Poynton, Buxton.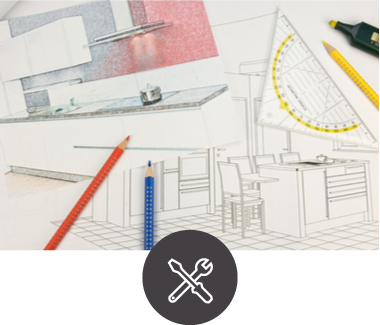 Kitchen Installation Services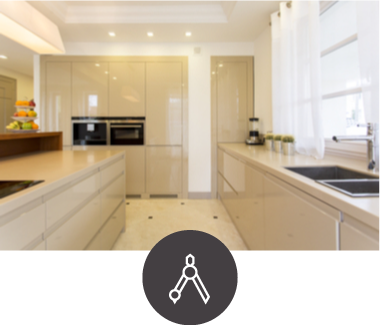 Kitchen & Joinery Gallery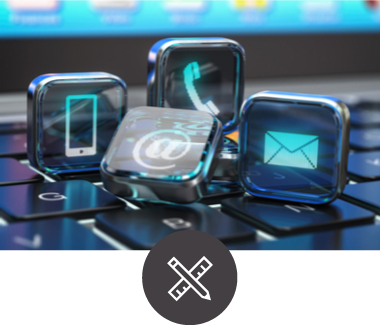 What Our Customers Say . . .
Kitchen Worktops
We had Chris in to advise on fitting new worktops - very helpful recommendations on what to buy. For the fitting, the guys were delightful, efficient and tidy, and they've done a really good job. Plumber worked late (unforeseen problems), and Chris from AMH came back specially to check all was well (beyond the call of duty, Chris ... it was at least 8 pm - many thanks). Very happy with the job, and the price was very reasonable too.
We'll be recommending AMH joinery to our friends.
Best wishes
Patrick and Judith
Thanks Tony and Chris
Whenever you bring in tradesmen you are always anxious about whether they will live up to their talk. Let me assure you that Tony and Chris are people of their word. They have not let me down once in the whole process of planning, ordering and installing a new look utility room. One phrase I love from Tony is "I'm fussy" and from Chris "It's not a problem". Nothing has been too much trouble and all at a great price. They have always been on time whenever they have said they were coming. (Not always part of a tradesmen's DNA) Seriously if you are googling kitchen fitters in Cheshire, save yourself some time and aggro by contacting AMH joinery now.
Worktops
Hi Chris, just like to say we are very pleased with our choice of worktop and your fitting. You have done an excellent job. 
Thank you.
Amy
JS
Thanks Christopher for a great job. Anyone looking for a kitchen fitter, I can highly recommend. Clean, tidy, professional. Excellent job.
Thanks
Chris
We had a new sink taps and work tops replaced by AMH what a FANTASTIC JOB. Highly recommended.
Thank you,
John.
THANK YOU
We would like to thank Tony and Christopher for creating a beautiful kitchen, they made our dream a reality. We would have no hesitation in recommending them as the work they completed for us was to a very high standard, and their attention to detail was second to none.
They gave our job their full attention until completion with a professional and polite manner.
Thankyou  for a lovely kitchen.
Julie
Christopher
An absolute pleasure to deal with Tony and Chris, friendly and efficient. Did a wonderful rejuvenation of our kitchen with new worktops and cupboard doors, and would certainly call on their services in the future.
Highly recommended.
Fantastic
I have used Tony and Christopher on many occasions and have always been exceptionally pleased with the work they have completed. Their standard of workmanship and attention to detail is excellent. They have always gone the extra mile to ensure the job is completed to very high standard and on time!
They are extremely trustworthy and professional. They provided tremendous value sticking to their quote, despite the size of the job they were engaged to complete escalating (often the case when working on a 250 year old house).
I would highly recommend AMH for both large and small jobs, and will be sure to use them again in the future.
Cheers,
Olly
KITCHEN
Tony and Chris did a fantastic job of installing our kitchen for us . They worked in very cold conditions but never complained. Their price was extremely competitive and the work they carry out is to an extremely high standard . We have no hesitation in recommending Tony and Chris, you are guaranteed an excellent job!!!
We love our kitchen !! Thanks guys !!
Refurb
Chris is a very genuine, honest guy. Very reasonably priced. Very pleased with the finished result. He even put shelves up in a bedroom for me for no extra cost. Would definitely recommend as a local tradesman.. Thanks you.
Excellence
Tony & Chris Hammond are a delight to work with. Friendly, reliable, skilled, a fair price and a willingness to get the job 100% correct and to our satisfaction. Strongly recommended.
Kitchen
Hi Chris. Love the kitchen. Thanks for all your advice. Looking forward to seeing my kitchen on your page. Thanks.
IAN & SAM
We had various quotes from kitchen fitters.
However, Chris and Tony was recommended to us by a friend, and was the only one that listened to what we wanted.
We are absolutely delighted with our kitchen. Not only is their workmanship second to none, Chris and Tony are perfectionists and it really shows. They went well and truly above and beyond to accommodate our needs and requests.
They are nice, genuine helpful guys and we cannot put into words how grateful we are for the work they did for us.We cannot recommend AMH Joinery highly enough.
Thankyou so much!
Ian & Sam (Marple).
Hi Chris
Thankyou for a lovely kitchen. Everyone loves it, so expect a few calls. I will be in touch soon to discuss the new property once we have completed.
Thanks Julie
Worktops replacement
Excellent job. I would have no hesitation in using them again or recommending them. Thanks
Chris
Kitchen finally painted now, looks fantastic. Thanks to Chris and yourself for a lovely kitchen. Call for a brew when your passing anytime.
Thanks,
Lisa
Beccy
Hi,
Thanks for my lovely kitchen. Well worth the wait. I have another project coming up soon, so I will be in touch very soon.
Thanks
Kitchen Repairs

Chris recently did a job renovating some of our collapsing kitchen drawers and units. Also supplied and fitted new worktops price was entirely reasonable. If you want jobs doing, Chris is well worth ringing.
New doors
I cannot believe how you transformed my kitchen. Just having my doors and worktops replaced, saved me a lot of money. I will be in touch soon for the laminate flooring .
Kim
OAK WORKTOPS
Thank you for a wonderful job. You guys are extremely helpful. The standard of work is excellent with meticulous attention to detail. Thank you once again.
AMH
Having employed Tony and Chris on a number of occasions during the last 4 years, I can confidently say that Tony and Chris are a member of that rare breed of tradesmen, that produce a first class job. They turn up on time, produce excellent workmanship and leave the job as clean as they found it. These days one of their greatest assets is their honesty and reliability.
I really cannot recommend them more. highly.
John Wood
Chairman
CMRA Bollington RTM Co. Ltd.
New fitted kitchen and utility room
Two of the most trustworthy, professional and skilled tradesmen I have ever come across. We would highly recommend them to anyone requiring a new kitchen. Nothing was too much trouble and this father and son team are the best. Son Christopher even fixed my garage door at no extra cost. Photos to follow! Thanks to you both!
Replacement doors
Christopher replaced our kitchen doors for me in December 2022. Chris was very professional and knowledgeable. He was organised and efficient. He found samples of what I wanted and delivered them to me. He always returned my calls promptly and dealt with my questions and queries patiently. He was a clean and tidy workman, polite and pleasant at all times. I am very pleased with the standard of workmanship and wouldn't hesitate to use  Chris again. I can recommend them without hesitation.
Janet.
Kitchen Refurb - Macclesfield
Tony and Chris recently completed the replacement of our cabinet doors and worktops. The work was carried out very professionally, from the planning, where they were able to give guidance on what would be best in our kitchen, right through to the completion of the project. Both were hard working and did a very good job. I would not hesitate to recommend them to others that were looking for similar work.
Worktops
Big thankyou to Chris and yourself for supplying and fitting my worktops. Very pleased.
John
100% recommendation  
Tony and Chris recently fitted our Howden's kitchen and utility into our new family home extension. Their workmanship was faultless -all cuts and angles were spot on, Tony and Chris are without doubt an exacting craftsman. When Tony initially came to discuss and quote he was extremely helpful in adapting the layout to accommodate our integrated dishwasher within a slightly restricted position -ergonomically, this has since been proven to work really well.
Tony and Chris are engaging and completely trustworthy -I would have no hesitation in leaving them responsible for the house. Tony was highly reliable, starting when agreed, finishing the project on time, easily contactable and replied to messages left. Tony also kept to his quote, with no hidden extras.
It is obvious that Tony and Chris take great pride in their work and we wholly recommend them to prospective clients.
AMH Joinery
Recently I had new doors and worktops fitted. The price and service was excellent. Both Tony and his son Christopher were both polite, professional and I would highly recommend them to anyone.